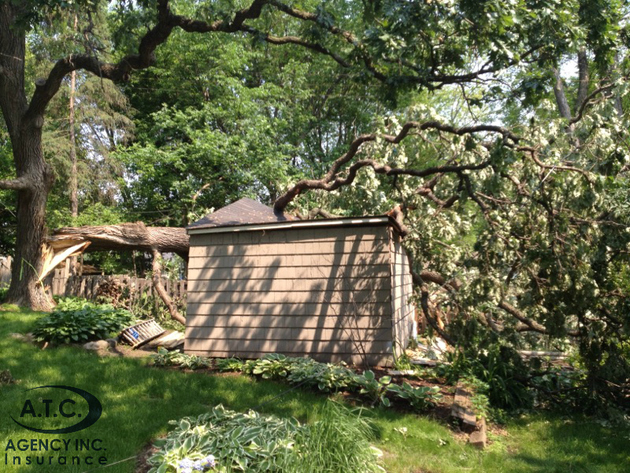 Pruning trees during the dormant months of winter is common practice in Minnesota. Pruning late in the winter is ideal for the tree; it helps the tree heal quickly when the growing season starts. Keeping the trees in your yard healthy is a smart way to prevent them from falling down, or having a branch falling on your house or car during a summer rainstorm. Maintaining the trees in your yard is a prudent investment for the longevity of the tree and helps protect your house from a falling tree branch. Have a professional prune any large trees on your property, not only are they better equipped; they are trained in how to trim the tree with minimal damage.
Most trees that grow in the Minneapolis, Saint Paul area will benefit from being pruned in the winter. It is best to consult with an expert who is trained in tree trimming, because timing is everything, some trees such as lilacs should only be pruned after they have finished blooming. The healthier the tree is, the less likely it is to fall down. If a tree branch falls on your car, you will most likely have to file a claim with your car insurance company, costing you your deductible. A tree branch falling on your house will also likely end in a homeowners claim in order to repair all of the damage. By pruning your trees in your yard, you are also protecting your house, car and yourself from the financial loss incurred from the clean up of a fallen tree.
Make sure if you are pruning, that you are using the right tools. A pair of sharp pruning shears is one of the most important tools you can use, but anything involving a chainsaw should be left to a professional.
Pruning large established trees in the winter can improve the health of the tree, and also reduce the risk of a dead branch, or the entire tree falling on your house. Make sure you select a well qualified, and insured tree trimming company. Pruning can help protect your house and yourself in the event of a strong wind, or a strong summer thunderstorm. If you do have any branches or trees that might interfere with overhead wires, contact your utility company or your cities maintenance department, and leave the larger work to professionals!