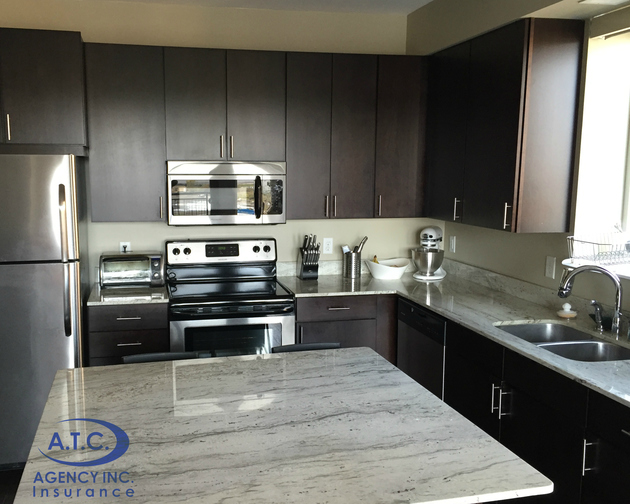 Lets say you're at your apartment one night, and your neighbor decides it is time for a midnight snack. While they're cooking they accidentally start a fire that is quickly getting out of hand. Well if a scenario like this occurs, your personal belongings can easily become damaged. If you have renters insurance, your policy would cover damages to your personal belongings. The landlords insurance will cover damages to the building, but will not have any coverage for your belongings.
A basic renters insurance policy can be broken down into separate coverage. They are as follows:
Liability:
Liability provides coverage to injuries or damages you are legally responsible for. Typically, liability starts out at a $100,000 limit, but can be increased. If you have a dog, make sure you talk to your agent about the breed and bite history. Dog bites can be covered by your renters' insurance policy, so it is important to disclose that information.
Personal Property:
Personal property covers your belongings. It is everything from your clothing, dishes, electronics, and furniture to your toothbrush. You set the limit of personal property coverage you'd like. The base policy starts around $20,000 worth of coverage. There are separate limits for items such as antiques, jewelry, electronics, sporting goods, fur coats just to name a few. Those items have internal limits, which means you might be paying out of pocket to replace them. Talk to an agent about what type of personal property you have.
Loss of Use:
Loss of use, also known as Additional Living Expense, provides coverage if your residence is left uninhabitable after a covered claim. This coverage may pay for hotel bills or rent for comparable accommodations, increases in cost of food or travel. Review this coverage with your agent to see how much your policy will pay in the event your unable to live at your home.
Renters insurance is inexpensive, anywhere from $12-$30 per month. It provides coverage for many perils, such as theft and vandalism, fire or smoke damage. Your personal property is covered at your apartment and while away, like in your car. Many renters' policies have internal limits on personal property, such as sporting items, jewelry, and electronics. If you have an expensive laptop, nice road bike, or expensive jewelry, you may want to specifically list those items on your renter's policy. So if a ring is lost or a bike is stolen, you can be fully covered.